Flaming Hot Tees!
Blauer is the leader in law enforcement apparel and there latest line of t shirts abide by the same strict rules of adherence to quality and impeccable style,that the company is known for.Apparel firefighter t shirts follow in the company policy of delivering high quality apparel for law enforcement officials. That means the high standards must be attained nothing less is acceptable for the brave men and women who wear the clothing.Exact specifications need to be made and great consideration is given to the activities the wearer will probably perform.The shirts were designed to be comfortable and non restrictive to allow full range of motion. Blauer knows the needs of the professionals who wear these t shirts and make sure every caution is taken to ensure a quality product is made.The material is designed to not overheat the individual wearing the shirt.
Stylish designs cover the t shirts, giving plenty of options to choose from. There is sure to be a favorite among the designs and with several choices there is something for everyone to like.Top quality materials are mandatory when making these t shirts.The have to fit the one goal the company has. To deliver the most reliable, dependable t shirts produced for these individuals.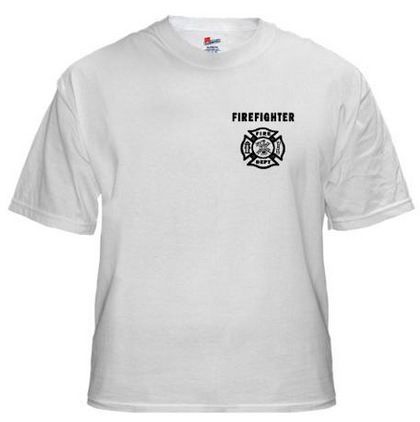 There are graphic tees with eye catching visuals,standard solid work tees,knit,polo as well as compression tees also.With a varied wide range like that, all areas are thoroughly covered,with high quality standards maintained. All tees are held to the same high standards the company is known for.There is nothing wrong with being a well dressed, stylish official is there?
Look and feel good while wearing Blauer apparel.Designed with the professionals needs in mind, the t shirts are light enough to wear under firefighters turnout gear, without making the wearer cumbersome or limiting his/her range of motion. These t shirts were made with the primary focus on reliability.After all the men and women who wear the shirts have high standards to live up to, shouldn't the clothes the wear also?
Blauer has over 75 years of distinguished service to public health officials the world over.With a name that has been time tested and trusted time and time again, quality is virtually assured.The public health officials give so much to there jobs, that it is only right the same attention goes to the clothes they wear.
Simply put Blauer apparel firefighter t shirts are made with careful attention to the little details, that make them the go-to shirts the pros choose. Our health officials deserve to look good, in quality clothing designed to aid in there duties. Being in the public eye requires them to pay attention to there appearances.With these t shirts by Blauer, that won't be to difficult to accomplish.