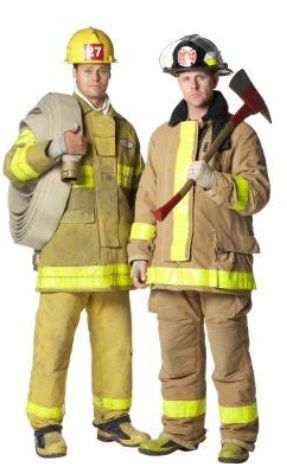 Firefighter turnout gear refers to the jacket, pants, gloves, helmet, boots, and other protective ensemble that firefighters wear in most emergency situations. This protective gear which is carefully constructed and nationally standardized aids our firefighters in the safe accomplishment of their duties.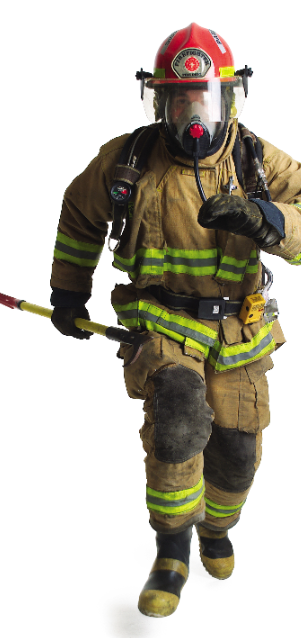 Nationally standardized turnout gear must always adhere to specific National Fire Protection Association (NFPA) standards which denote the minimum requirements for every firefighter gear that our fire responders can wear. Each piece of clothing must adhere to design, performance, testing, and certification requirements in order to be cleared for use by firefighters. The purpose of these universal standards is to ensure the safety of firefighters using the gear as well as to boost their confidence knowing they are well protected from innumerable hazards.
Made With Durable Materials: Nomex and Kevlar
NFPA standards mandate that all firefighter turnout gear and clothing need to have three major components: first, an outer shell usually coated in a water repellent finish; second, a moisture barrier; and lastly, a thermal barrier with layers of air to further insulate the firefighter from extreme temperatures. Also, certain areas of each article of turnout clothing are reinforced for additional safety. For example, NFPA 1500 standards require 100% Nomex coverings on coat cuffs with thumb-catches. Nomex and Kevlar are two materials used to construct rip-stop weaves for durability and offer more protection from snagging.
As mentioned above, the NFPA standards for turnout gear allow firefighters to walk into dangerous situations with confidence knowing that their gear will protect them from debris, heat, flame, and other forms of hazards. Having this type of confidence in their gear during emergency situations, combined with intense mental and physical training - and a healthy dose of bravery - allows our nation's firefighters to perform their duties and save countless lives every day.