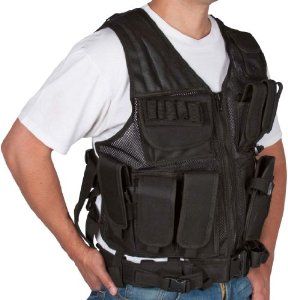 Blauer.com has created a line of tactical attire that includes a police shirt made out of breathable fibers that is ready to order for law enforcement agencies across the United States. Uniforms that are durable enough to hold up during periods of physical activity are most important and a function of law enforcement uniforms which is so greatly needed. The uniforms are made out of breathable fibers that help to keep the wearer from the danger of overheating. The benefits of the breathable fibers is because of the function to keep the wearer cooled down, also the ability to flex with the wearer's movements by the strength of the fiber.
Another item that costumers is the tactical pant, customers can see many more here on the company's website along with the tactical police shirts. These tactical uniforms and tactical vest builder have been made with re-enforced stitching to help the garments hold up in strenuous situations that a police officer may encounter in the line of duty. An added benefit to this line of police attire is the material that it is made from a light, breathable synthetic fibers that can be an asset in an arid or humid regional climate.
Both police shirts and the tactical pants are light enough to be worn under bulletproof vests or other tactical armor. Law enforcement agencies that order products from the company's website on the Internet will have lots to choose from the online stock. Agencies can choose the color of the attire depending on specific needs that each agency requires in their tactical field work. One unique part of the tactical attire line is a special shirt and pants line for police officers that ride bicycles on patrol. The even lighter version of this type of tactical attire is specially designed for officers on city bicycle patrol.
One aspect of the line of tactical police attire is the ability for easy clean up, this is especially true for the officers in the K-9 units. Shedding dog hair can be an issue for these special unit officers. Fortunately the attire is able to be laundered easily without piling or shrinking in the wash. The ability for easy clean up is another added bonus that police officers can appreciate in case of aiding injured victims.
Out of all the described characteristics of the tactical police attire that has been written in this article. The continued dependability of this line of attire will be written on the Blauer company website to help attract new potential customers. Law enforcement officials can go online onto the Internet to see what is in stock in the latest police tactical attire that they intend to purchase for their new recruits.