Individuals in the law enforcement industry cannot settle for any types of shirts. Their jobs are very demanding and it pays to wear the shirts made out of the finest materials. Reputable retailers are currently offering police gear online. Consumers can read further and learn what the establishments have to offer.
Style
Law enforcement officers like to portray images of authority and prestige. This surely cannot be done with low quality clothing from the local stores in their areas. However, savvy consumers can shop online and find products that meet their needs. For example, a police uniform tshirt often comes in various colors, which would appeal to someone in this line of work. Everything from the collar to the sleeves will be stitched perfectly to fit the individual's body. It does not matter whether they are big or small because there are sizes to accommodate them. The items range from SM to 5XL.
Discounts
Professionals like to shop online for a reason. Being that they are often budget conscious, they desire to find the best deals for the least amount of effort. This is possible by visiting the websites of reputable retail shops. Depending on various factors, an officer could find a police uniform tshirt on sale. In addition to this, making price comparisons can be a fun activity because people will get the opportunities to explore the vast selections of products on the market. There is something for everyone in the law enforcement industry. Just as long as buyers remember to specify the shirt sizes and colors, they can receive a shipment in no time.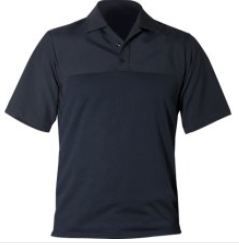 Customer Service
No retail shop is complete without a customer service team. These professionals will see to it that the buyers stay up to date on all information concerning the products. If a customer is not too sure about the quality of the shirts, they can call and ask as many questions as they like. Features like pen pockets, support straps for badges and extra-long shirt tail lengths may seem confusing at first. However, knowledgeable employees can discuss them in more detail as well as the pros and cons.
As the threat of danger in the law enforcement industry rises, more officers will search online for quality clothing. These products offer unparalleled images of professionalism and comfort. Individuals can simply contact representatives by email if they have any questions.