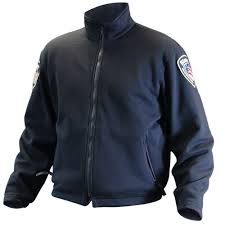 Law Enforcement apparel must meet rigorous demands while serving to protect and comfort law enforcement personnel. The physical demands placed upon law enforcement through job responsibilities and unexpected situations are numerous. Despite safety factors, being a law enforcement officer requires vigorous physical demands, long hours of work, stressful situations, working in the elements and a host of other factors that can put law enforcement personnel in the heat, the cold, dirty environments and in harm's way. However, despite all of this, law enforcement personnel are required to maintain a professional attitude and appearance. It is important to provide law enforcement personnel the right clothing that can meet the needs of their job demands. For this reason, law enforcement apparel needs to be durable, breathe easy and withstand the elements for protection.
Blauer offers the finest in apparel to meet the demands placed upon law enforcement personnel while preserving their comfort. For instance, Blauer offers high comfort base layer pants, tactical gloves, safety vests, wool Supershirts and protective rain jackets. Blauer understands the rigorous demands placed upon law enforcement personnel and offers clothing intentioned for their comfort.
No matter the size of clothing needed or specific colors needed for particular uniforms, Blauer's selection has the right apparel for any department and for any personnel. Selection of premium uniforms to meet the distinct needs for each department allows for professional appearance and demeanor by presenting a uniform appearance amongst all personnel. In addition, to maintain a professional appearance, uniforms need to fit each member of the department properly. In addition, there are a wide variety of materials to select from to meet the needs of the elements and other particular needs depending upon department responsibilities and distinct regional climates. Not only does Blauer offer uniforms in traditional colors and materials, but also to meet the needs for special units and operations for the purposes of tactical camouflage. Blauer also offers high visibility ANSI clothing to assist law enforcement personnel for nighttime work.