Thorogood EMS boots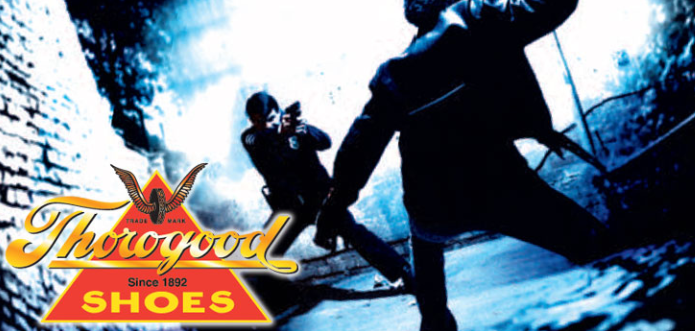 Thorogood EMS boots offer are the finest, most durable and well-constructed working boots for the EMS worker. The rugged protection provided by these boots is necessary to support the daily demands and dangers faced by public safety workers regardless of the climate, environment, or on the job hazards. They are comfortable enough to wear throughout typically long shifts. They are easy to clean so they always provide a professional appearance. Whether a worker is combatting a wildfire, working at the scene of a vehicle accident, attending a hazmat incident, or any of the other myriad dangerous situations faced, the EMS worker will always be protected and prepared.
The upper boot material is of flexible leather that is resistant to flame, laceration, puncture and blood borne pathogens (BBP). The leather is black with reflective yellow piping to improve visibility in the dark. The heels and toes of these boots are constructed with rubber protection guards to defend against scuffing. The boots have an inner waterproof lining that acts as a membrane to wick away moisture to keep the feet dry and comfortable. The closure is a front zipper with lace up support for easy access.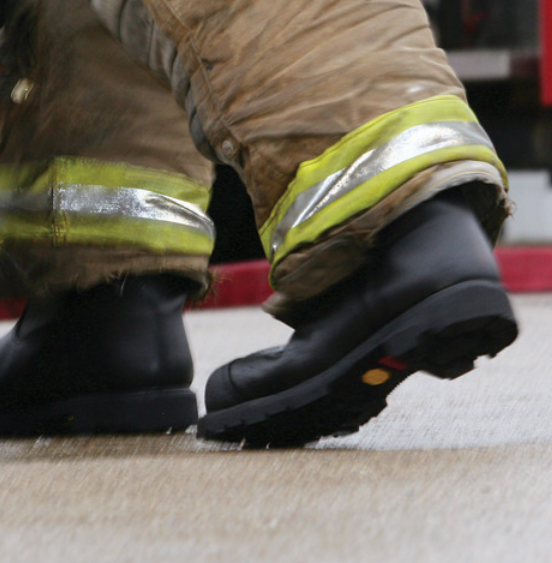 The main boot has a detachable insole that is made of polyurethane to better absorb impact and increase comfort. The insoles are removable for ease of cleaning to guard against odor. Also, the boot has built in metatarsal guards made of an internal non-metallic composite safety material to protect the tops of the feet and toes from falling hazards. The exterior covering is made of a similar material and is also puncture resistant and will not conduct temperature changes or electricity.
The soles of the thorogood ems boots are designed with a chiseled edge tread pattern to provide safe traction and slip resistance on uneven or dangerous terrain. The soles have been rated for electrical hazards such as open circuits. They have been tested and meet CAN/CSA/Z195 18,000 volts shock resistance. These boots also meet the National Fire Protection Association 1999 safety standards regarding human blood and bodily fluid protection as well as flame resistance.
Overall, these world-class, American made, lightweight, durable, well-constructed boots offer the greatest safety, defense and comfort available today. Whether worn by firefighters, EMS workers, police officers, postal workers, construction workers or any other professional requiring a protective and durable boot, these boots are the number one choice.