Quality Apparel You Can Count On
Here at Blauer, we take the task of creating fire department apparel very serious because we value our nation's firefighters and other public safety officers. We know that providing superior, comfortable firefighter apparel makes a huge difference in their ability to perform efficient and effective emergency care.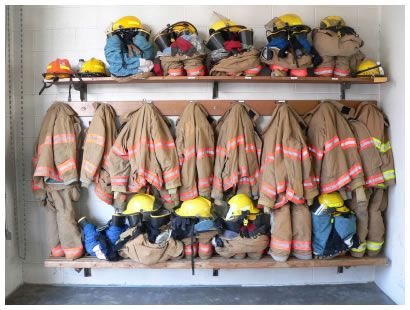 During a rescue or when extinguishing a level four fire, the last thing a firefighter needs to worry about is an equipment or uniform malfunction. Risks should never be taken when it comes to the development of firefighter safety gears and protective clothing. If our nation's finest first responders provide the feedback that they are comfortable and protected while protecting you, then we call that a success.
Blauer Values Your Service
At Blauer, we know firefighters are challenged each shift – from preventing the spread of wildfire to reaching out a few more inches to a cat in a tree. For every emergency firefighters face, we put our firefighter apparel and gear through rigorous testing, both in shop and in the field. First class safety gear and protective clothing for first responders and law enforcers is what Blauer offers. If a product does not exceed expectations of our tests or those by professionals on the job, we go back to the drawing board and try again. Blauer remains a leader in the public safety officer uniform industry because we utilize the constructive criticism received from customers and turn that feedback into a draft for a new product or an update to improve an existing product. Blauer's constant product innovation in the field makes them a top contender in the industry. When a customer uses a product in the field and offers feedback, negative or positive, we hear that information and improve as necessary to keep the nation's first responders ahead of the next medical emergency.